A global collaboration for Digital skills: Covid-19 and beyond
GAN Global to extend Microsoft global skills initiative via workforce insights in Australia, Colombia and New Zealand
5 November 2020, Geneva – The Global Apprenticeship Network (GAN) will be working together with Microsoft Philanthropies to conduct a series of skills and industry analyses related to the digital skilling policy landscapes in Australia, Colombia and New Zealand. This will help further the reach of Microsoft's global skills initiative in supporting underrepresented and vulnerable communities in these countries.
2020 is undoubtedly the year that has pushed digitalisation in all sectors. Faced with a global pandemic, governments across the world implemented mandatory lockdowns, with both private and public sectors looking for ways to adapt to this new reality and going online to the extent possible. This reality has also highlighted the extent of existing inequalities when it comes to network coverage and access to digital skills training. The digital divide appears to be growing and partners need to urgently address this issue which is a key lever for sustainable development.
To address the situation, Microsoft announced in June the launch of an initiative to help 25 million people worldwide acquire the digital skills needed in a COVID-19 economy. With data gathered through LinkedIn, the top ten tech jobs were identified as having the greatest number of job openings, have had steady growth over the past four years, pay a liveable wage, and require skills that can be learned online.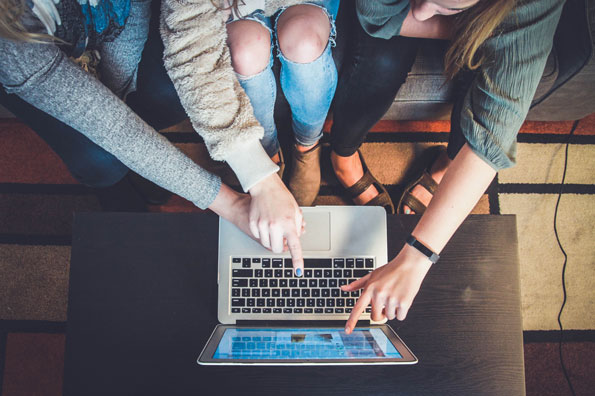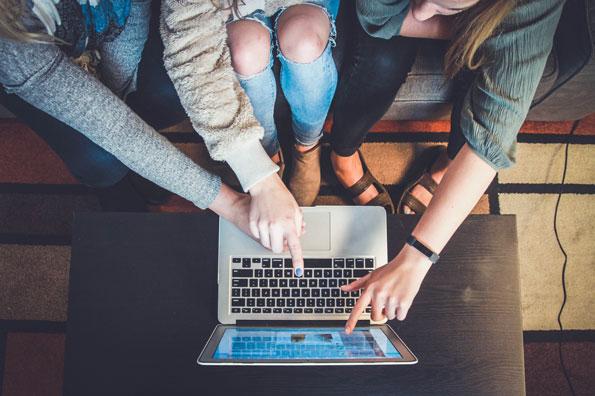 The situational assessments conducted by the GAN Networks in Australia, Colombia and New Zealand will provide a deeper understanding of the in-country digital skilling policies, regulations and legislation, as well as identifying the communities that have limited or no access to digital skilling initiatives. Extensive stakeholder engagement will form the basis of the work and will include a strong focus on supporting the development of responsive and future fit digital skilling policy frameworks.
Based on the results, the GAN Networks will work with local partners, such as TVET institutions and training providers, to create new opportunities and strengthen existing ones for underserved communities. The project will run from October 2020 to August 2021 and will be an important step towards further developing successful collaborations to bring digital skills to all.
"We have brought every part of our company together through our global skills initiative so people around the world can obtain the digital skills needed to find and land their next job. We look forward to working with GAN Networks to examine the digital skills policies landscape in Australia, Colombia and New Zealand in order to bring digital skills learning opportunities to more people, including the most vulnerable populations." Kate Behncken, Vice President and Lead of Microsoft Philanthropies
"GAN Global is excited to collaborate on this exciting initiative with Microsoft Philanthropies and our country networks. The initiative offers the potential for shaping and influencing responsive and relevant pathways into technology based roles that are in demand across the  globe and will have a positive impact on job seekers at a time when the need for reskilling, upskilling and new skilling is more important than ever." Nazrene Mannie, GAN Global Executive Director
"GAN New Zealand is pleased and delighted to support the Microsoft Skilling Initiative here in New Zealand. The Microsoft offer is a wonderful contribution to a critically necessary global upskilling effort. GAN New Zealand will support this extraordinary offer on the ground with a focus on inclusive growth, in particular to enable new possibilities and pathways to tech careers for Maori, Pasifika, and women." Josh Williams, GAN New Zealand Co-ordinator.
"In a time where digital skills are needed more than ever, GAN Australia is thrilled to be supporting GAN Global and Microsoft Philanthropies in delivering key technology skills training in Australia." Gary Workman, GAN Australia Executive Director.
"GAN Colombia is very excited to join a digitalization project with Microsoft. Now we are facing a global crisis. The world of work and specially the youth labour employment is being profoundly affected by the global virus pandemic. Digital skills are needed more than ever in our economy. These times demands all kind of efforts to protect jobs, specially youth employment. In this scenario, we need to fuse the link between education and employment, the mismatch between the skills people have and the skills business need, specially the digitalization skills." María Camila Agudelo Salazar, GAN Colombia Co-ordinator.